2019-08-24 18:38:21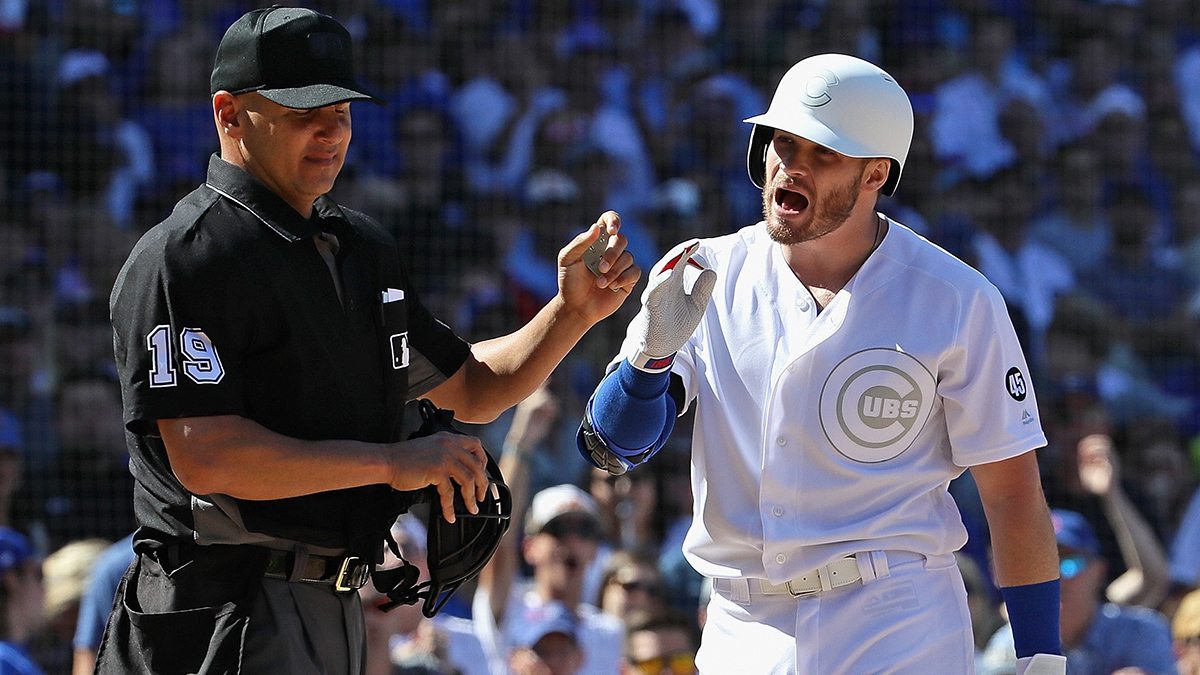 For the second day in a row, the Chicago Cubs couldn't quite get their bats going against the Washington Nationals, falling 7-2 at Wrigley Field on Saturday afternoon.
José Quintana gave up five runs in four innings of work, striking out three batters and walking three more. He took the loss for the North Siders, dropping his record to 11-8 on the season.
It was a bad day for the Cubs on the injury front too, as first baseman Anthony Rizzo was forced to leave the game in the fifth inning because of mid-back tightness. He was replaced by Jonathan Lucroy, who went 1-for-2 with an RBI.
Jason Heyward reached base three times, walking twice and doubling in the ninth inning, and Javier Báez went 2-for-4 with a double in the contest.
The Nationals only got one extra base hit in the game, but they got contributions up and down tehir lineup. Howie Kendrick, Adam Eaton, Trea Turner, and Yan Gomes all had two hits in the game, with Kendrick and Gomes each registering a pair of RBIs in the victory.
The Cubs squandered several opportunities early in the game to climb back into the contest, including in the third inning. With two runners on and two out, Kris Bryant fouled out to first base, stranding a pair of runners and leaving the Cubs with just one run in the frame.
In the fourth, the Cubs had the bases loaded with two outs, but Ian Happ struck out on a questionable third strike call and was immediately ejected from the game after arguing the decision.
The Cubs had runners on second and third with one out in the fifth inning, but once again they just couldn't capitalize. Báez struck out on a pitch well outside of the strike zone for the second out, and Kyle Schwarber popped out to third base to end the inning with just one run on the board.
The Cubs lived to regret those squandered chances, dropping their second straight game after winning five in a row before the current series.
The Cubs will try to salvage their series finale against the Nationals Sunday, with Cole Hamels set to duel with Stephen Strasburg.